Radio to make the Earth move from under your feet!


On your Smartphone listen via Tunein.com
Click here!
Radio getting boring? You are on the move but can't really enjoy listening to morning radio anymore? Why not try us out? Seismic Radio will provide challenging contents and belong to the 5% of radio stations who are radically different.
If You Like This ...
... why not give us a go and check us out?
Seismic Radio is a Christian Radio Station with a different approach. We want you to get a new passion and love for the Word of God. Help you achieve a stronger walk with God through understanding a little bit more about Him. Also we do want you to understand the World around you and to see and identify the signs of the times.
Listen - in the Car, at Home or on the Move
You can listen to us from anywhere. Smartphone listening is easy and welcome. Worried about your data rates? One hour of listening will eat about about 30MB of your data allocation. So you can listen to us in the car, on your bicycle and on the train or bus.
Obviously you can tune in to Seismic directly from this website or via www.TuneIn.com on your smartphone by downloading and installing the TuneIn App or just via your computer. Just follow the links on the right hand side on this page.
If you are lucky enough to live in South Dakota there are a few pockets where you can listen to us on the AM Band.
Lastly...
If you have the time, take it and use it to get to know us at Seismic Radio!
We sincerely hope that you enjoy our programs!

---
Bible Radio
New Testament Radio Old Testament Radio
---
Live Seismic Activity Monitor
Matthew 24v.7
CDB - Looking after your Broadcasting Needs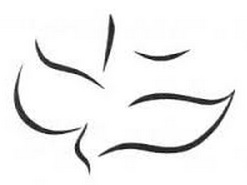 Listen to Seismic:
Alternative Audio Player