About Seismic Radio

Seismic Radio was born out of a need to complement the contents you may find on existing Christian radio stations. We aim to introduce the newcomer to the message of the Gospel but also have some interesting programs for Christians who have been around for a long time.
If You Like This ...
... then read on and maybe even try us out?
You may find watching Christian media on TV that there is a strong emphasis on driving the next sensation, promising a lot of money to you if you only pay the preacherman on the screen and many more strange things. Here we believe that the Bible is the Word of God and that we need to return to an undiluted understanding of the Bible rather than following the tales of some unscrupelous preachers.
On the station you will find talks introducing the listener to the message of the Gospel, basic Bible doctrine and also a look at current issues such as erroneous doctrines which make their way into our homes through various media. We also look at contentious subjects which are rarely tackled by the main media.

Our main aim is to introduce the listener to Christ, encourage Christians and provide contents to widen the horizons of any listener choosing to tune in to Seismic.

Some general information about the radio station:
The station is run by a team of volunteers and one full time employee who edits the audio and looks after the every day affairs.
The team is based on 3 different continents and several different countries:
America, Europe and Africa
United Kingdom, USA, Germany, Moldova and Uganda!
There are a lot of speakers linked to the radio station but many just submit their contents to be broadcasted.
Some of the materials which are broadcast can be listened to agan on YouTube.

Lastly...
Of course we would love to hear from you. You can leave comments if you listen to our YouTube channel or you can email us and even write us a letter, or sent us a message via Twitter or Facebook - just go to our contact page.
Be assured if you get in touch to just say hello that we won't put you on a mailing list nor ask you for contributions towards this project.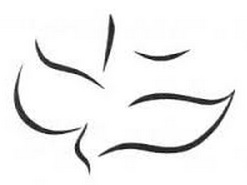 Listen to Seismic: