Listening to Seismic Radio on the Move

Fed up with the choice of radio stations whilst travelling in your car?
We may have the answer for you. Interesting talks, challenging speakers, soul warming testimonies on Seismic Radio might bring a little bit of spice for your day.
How to listen to Seismic Radio in your Car

First of all you will need a smartphone which has Internet connectivity. Before you consider using your Smartphone for listening to radio try and make sure that you will not have to pay should you go over your data allowance. In Europe some contracts allow unlimited access to data or Internet usage on the phone, others throttle the bandwidth after a download limit is reached. Even a throttled data connection should have enough bandwidth to listen to Seismic Radio. The worst case scenario is that you will have to pay once you go over your limit. Please make sure that you are aware of your data usage. Seismic Radio uses a 32kbps stream which is fairly low but enough for talk radio.

The next aspect is that you will drain your battery if you use your phone to listen to Internet radio or for anything else. It may be annoying to realise that the battery is down when you need to make that ever so important call. If you are travelling by car you can use a USB adaptor connecting to the cigarette lighter port to keep your phone powered up. There are a lot cheap adaptors on the market costing about a dollar. These low cost adaptors do not have enough capacity to keep your phone charged.


If you want to listen to Seismic Radio on your Smartphone whilst walking the dog, doing some shopping, on bicycle or anywhere away from a power source you may want to carry a power pack just in case the battery discharges too much. Good powerpacks on market will charge your smartphone about 1.5 times. You charge the power pack in the same way you would charge smartphone at home or in the car. Some powerpacks have a small solar panel which will keep it topped up. You could leave it on a window sill or on car dashboard. About 2 days of good sunshine will fully charge the pack. A powerpack will cost about $15 to $25.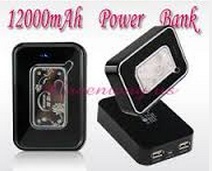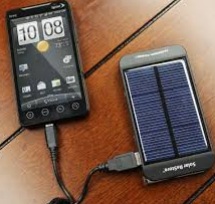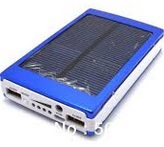 Now that the power situation is sorted and you can be assured to have that little bit of extra power available to you to keep you through the day we need to look at getting the contents on your car. There are a range mini transmitters on the market now which you can connect to your smartphone. Most of them will connect via the cigarette lighter 12V port but some can also be powered from USB port. You may buy a 12V to dual USB adaptor and you will be able to charge the smartphone and power the mini transmitter at the same time.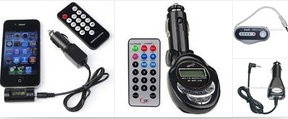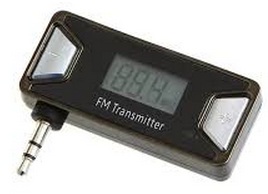 You connect the audio from the smartphone to the micro FM transmitter select a frequency and then tune in your car radio. It is a bit of a kafaffel the first you set it up but once it is done, it will be a matter of less than 10 seconds to connect your smartphone to the car hifi and to listen to Internet radio.
Tuning your Smartphone to Seismic Radio
You will need to install a small App on your smartphone to make it work. Either go directly to www.tunein.com or go to the AppStore and search for the TuneIn App. Once you install it search for Seismic Radio. Please go to our listen page for more information.

If you do have any questions about setting up your Smartphone or gearing your car up for listening to Internet radio please feel free to contact us.
Please check out the video below: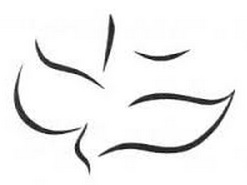 Listen to Seismic: