Speakers on Seismic Radio

There are a range of speakers on Seismic Radio. On this page you can find a selection of the speakers you will hear on the station. Feel free to contact them directly or alternately you can write to us and we will forward your request.
If You Like This ...
... why not click the "Like" button and tell others about us?
Speakers on Seismic Radio
---


Dr. Carey Hedgpeth

"I have rarely heard a man preach the message of the Gospel in such relevant and clear format as Dr Hedgpeth!" M.S. Director Radio Eden

A man that has to be listened to. You can hear Dr Hedgpeth regularly on Seismic Radio. Dr. Hedgpeth has a passion for the Word of God and way of getting the core messages of Bible easy accessible to anybody. His quiet and contemplative style of speaking makes it easy to listen to him.

web: www.fawministry.org
email: careyhedge@bellsouth.net


---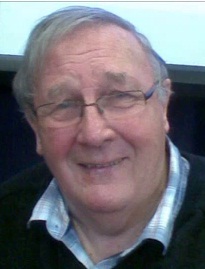 Alan Maybury

All Nations Community Church is a small vibrant church meeting at a school in Leeds on Sunday mornings. You can hear talks by Alan Maybury and other speakers from the church on Seismic Radio throughout the week. Alan is a gifted speaker with a unique viewpoint. He is a senior church leader and eats, sleeps and breathes everything about the Kingdom of God. A seasoned speaker with deep insights.


web: www.allnationscc.org

---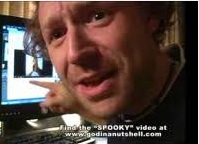 Trey Smith

Trey looks at subjects often neglected by other Bible teachers. He digs into New Age ideas, paranormal sciences, ideas from antiquity, ancient authors and examines them in the light of the Bible.
Trey has done a lot of work on creationism verses evolution, ancient literature and cultures. His voice needs to be heard in a culture of neo paganism, mystic new agism and occultism for all of them to be confronted, demystified and dismantled by the clear message of the Word of God.
His latest work is on the Noah. A blockbuster film by Darren Aranofsky has done it's best to discredit the story of Noah as it is told in the Bible. Trey in contrast has created an epic work lasting 5 hours looking at the story of Noah in every detail based on the Bible.
Listen to Trey on Seismic Radio, check our schedule for times and days he can be heard.

web: www.GodInANutshell.com
---


John Noble

John Noble a seasoned speaker and minister who has dedicated his life to building the church and working towards unity in Christ. On Seismic Radio there are talks by John covering most if not all aspects of the Christian life.
He has authored the book the Shaking giving an insight into the contemporary church and her role in a broken society. Here you can listen to the audio version of the book in addition to the many talks he has held over the years.

To contact John write to:
email: info@seismicradio.org


---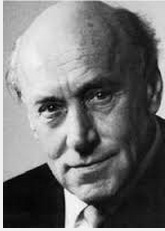 Wilhelm Busch
Pastor Wilhelm Busch ministered in Germany and went to be with the Lord in 1966. He has had a major impact on German Christianity. On account of his successful youth work in turning youngsters to Christ and away from the Nazi party in Hitler Germany, Busch was arrested several times not knowing whether he would leave prison alive or was going to be deported to the camps.
A collection of his most memorable talks was compiled into the Christian bestseller: "Jesus our Destiny"
Unforatunately for our English speaking listeners all of his sermons were given in German. Nevertheless the book is read out translated into English and broadcasted on Seismic Radio.
Get to know the man but more importantly get to know what he has to say. You will enjoy, his wit, dry sense of humour but also the tragedies he has suffered throughout his life. You can download the talks translated into English from this website or from our YouTube channel.


---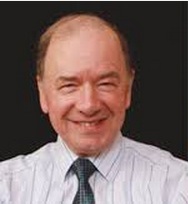 Derek Stringer

Derek Stringer of the Good News Broadcasting association has served for most of his life as a broadcaster and church minister. He has soft way of getting hard and difficult but necessary message across to the listener. In his time he will have produced thousands of programs.
Listen to Derek on Seismic Radio in the GNBA slot which you can find on the schedule.

web: www.gnba.org
---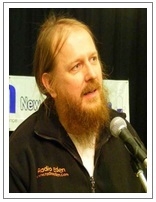 Michael Schonborn
Michael has worked within Christian Radio as an engineer, broadcaster and manager since 1999.
His passion is for reaching a lost world by Radio and in providing media outlets to help and support under privileged people. On Seismic Radio you can hear his talks regularly. Amongst other things he is the lending his voice to Pastor Busch's sermons.
His key verse is:
"So then faith cometh by hearing, and hearing by the word of God" Romans 10v.17
email: m.schonborn@seismicradio.org
Lastly...
If you like what you are hearing on Seismic Radio please don't forget to tell your friends. The easiest way to let others know about us may be to befriend us on Facebook, follow us on Twitter and share our Videos on your Youtube channel. We hope you can catch the vision to share with others the Good News of the things Jesus Christ has done for us.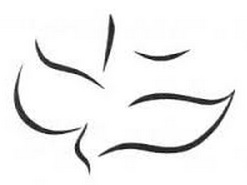 Listen to Seismic: